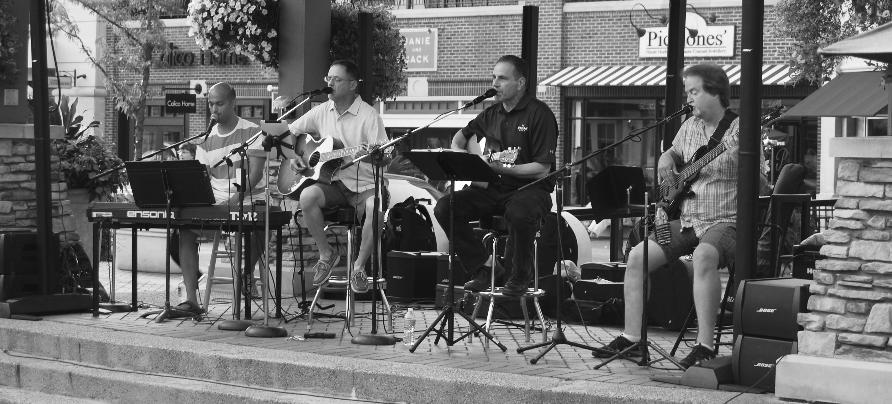 Welcome!
Light of 2 Moons is a Cleveland, Ohio based group with a unique mix of music from island sounds to classic rock, blues, country and maybe even an old folk tune here and there. Not a dance band, Light of 2 Moons is well-known for a fabulous blend of vocal harmonies providing a night of listening, singing along and remembering some great old tunes.
The group started as "Two Moons" in the year 2000-something when Neil Brofman and John Anderson decided to go after their goal of performing somewhere other than their living rooms. John and Neil have been singing together since their days at Brush High School back in the early Seventies. They were both part of "The Fabulous Blue Moons", a very entertaining act that played around the area from 1972 to 2005 along with annual command performances at Legacy Village since 2011.
So, having been a part of The Fabulous Blue Moons should explain the 2 Moons part of the name. Soon after they started, Matt Parrotta, keyboard player extraordinaire, and Jeff Pohlhammer, a master on bass guitar, were added to the lineup. A few names were bounced around including "2 Schlubs (John & Neil) and 2 Pros (Matt & Jeff)", but ultimately Light of 2 Moons was born.
You won't hear a lot of groups like Light of 2 Moons - a unique mix of songs, a great blend of harmony, and just a lot of fun. Check out our sample songs, videos and more importantly, come join us at an upcoming show.